infant CARE PROGRAM
3 - 24 Months
Talking is the next milestone of which parents are typically aware. A toddler's first word most often occurs around 12 months, but again this is only an average. The child will then continue to steadily add to his or her vocabulary until around the age of 18 months when language increases rapidly (7–9 new words a day).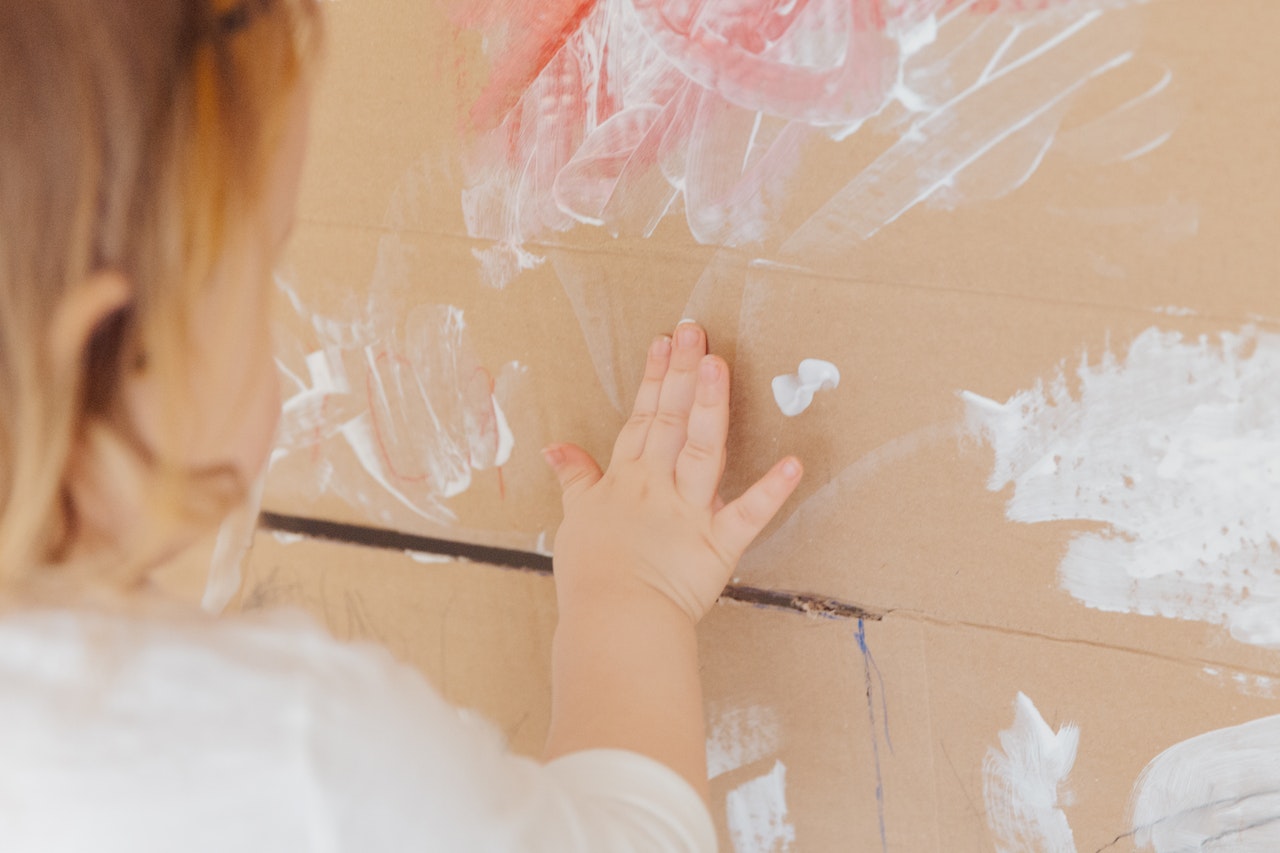 learning
Skills That Children Will Learn
Children learn about their world through the use of their senses.  In our Kids Care Program, classroom activities that focus on discovery and exploration will facilitate just that kind of learning.
Social Skills
Self-Help Skills
Cognitive Skills
Communication
Gross Motor Skills
Fine Motor Skills
Curriculum for babies
Infant Program Details
Our infant curriculum starts with regular playtime including belly and music time, exploration, stimulation, as well as nap and feeding times that we keep consistent with your baby's individual schedule.
Sign language is introduced to increase early advancement in children's ability to communicate.
All infants have their own personal cubby and crib.
A 14-step diaper changing procedure is strictly adhered to.
Toys, gliders, cribs and changing stations are sanitized daily.
During infancy, children develop motor skills, experience tummy time, explore and learn through interaction with their teachers. Our caregivers for infants use this opportunity to work on stretches, leg movements, and ensuring the children are practicing hand-eye coordination in order to prepare themselves for the next stages of early childhood development.
Early childhood education and development is critically important
Our teachers are constantly communicating with your infant to help them make sense of sounds and speech patterns. They're engaged in activities to help them express and understand both verbal sounds and nonverbal body language.
Creative art is a sensory experience for infants It is about the process of exploration.
How do you promote creativity in infants?
Play ideas and creative activities to help your baby's imagination grow
Play peekaboo with objects like scarves or tea towels.
Sit your baby in front of a mirror.
Put toys, open books or different objects in front of your baby.
Look at photos of different people and places.
infant class
One Day in Our Nursery School
More than just daycare, at Little House we are focused on keeping your baby happy, engaged, and secure. We personalize care for each infant based on his or her unique schedule, nutritional guidelines, and any other special attention he/she requires.
What people say about us
Testimonials About Little House
What can I say other than we are so "proud" of the little man you have become and "Thank you" to Little House Day Care for everything you have done for Christian. Today is his last day at day care. It seems like yesterday, my wife and I were putting him in the car seat to take him there and "feeling good" about the desicion we made. From the begining, Little House has made us "relaxed" knowing that they were going to take awesome care of our son. In the years that he has been there, he has been taught so much and shown so much. Stacey and I loved how he would come home so he could show us something that he learned that day. He has made some incredible friends and many memories that he will carry with him. Thank you for preparing Christian for the next adventure in his life. Thank you again "Little House Day Care – Tita, Josephina and Carolina!
I have been a Little House parent for almost 5 years. My children are currently aged 5 (almost 6) and 3. My daughter started when she was 13 months old and my son started two years later around the same age. My daughter is now in Kindergarten at Resurrection School in Rye and my son is at Little House finishing his last year there. He starts a 4's program in PreK at Resurrection next year. My 5 year old daughter has gone to Little House on several school vacation days and she asks to spend the day there whenever possible. Both of my children adore Little House, as do my husband and I!
My experience at the daycare was amazing! I started going since I was 16 months old. I am now 12 years old and the daycare made me who I am today. At the daycare, I made friends and play games with them. My friends and I played with cars, animals, blocks, and with the toy foods. Some of the friends I had at the daycare, I'm still friends with today. With my friends, I learned social skills, learn to take turns and to be patient. The daycare had many activities, which I still do today. One of those activities were drawing. The food was amazing! I loved the lentil soup, rice with beans, and the split pea soup. People who work there are great with kids, they show love and appreciation to them.
Little House Daycare has been a truly great experience for our family and we could not be happier. Little house takes an individualized approach to each child's learning and development in a loving, nurturing environment where they are treated like family. Mackenzie loves being at little house daycare and loves all of the activities which have helped her to develop socially and emotionally. I never have to be concerned when Mackenzie is there because Elizabeth and her mother care for her as if she were their own child. The connections and friendships we have formed there thus far will last long after Mackenzie moves on to school.