About Little House
Our Story
We are a family daycare located in beautiful Rye, NY. Little House has been providing quality childcare for local families in Westchester for over 15 years.
We are licensed by NYS Office of Children and Family Services. All of our teachers are professionals with many years of experience in early childhood and their respective areas of expertise.
We are the only early childhood program in Westchester County to offer a vast variety of extracurricular classes that are actually part of our core curriculum.
Our young clients benefit daily from exposure to art, music, dancing, yoga, creative activities/classes, organic home-made meals, social/emotional development, scholastic activities, creative environment and much more.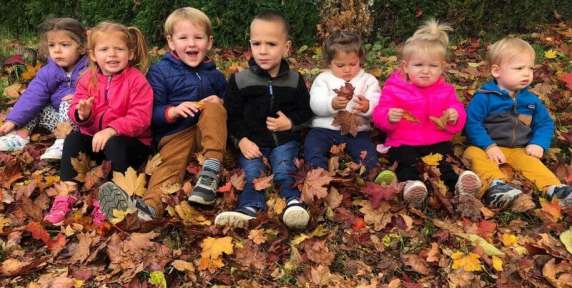 OUR VISION
Our Philosophy
The Vision of Little House Daycare

We believe early childhood is the most critical stage in human development; at Little House, children experience a rich and wholesome childhood filled with experiences and influences that will grow their minds, bodies, and hearts to the best of their potential.
What We Offer
Why Kids & Their Parent Choose Us
MEET OUR TEACHERS
Qualified Teachers
We strive to work together to build and maintain trusting and respectful relationships with both children and families.
Professional Teachers
Artists
Sports
OUR values
Our Principles
At Little House, we are guided by our Values and Principles. Our Values and Principles are quite literally at the heart of our organisation's ethos and culture, and identify how each member of Little House's family contributes to the whole.
Honesty & Respect
Accountability & Teamwork
Inclusiveness & Enjoyment
What people say about us
Testimonials About Little House
What can I say other than we are so "proud" of the little man you have become and "Thank you" to Little House Day Care for everything you have done for Christian. Today is his last day at day care. It seems like yesterday, my wife and I were putting him in the car seat to take him there and "feeling good" about the desicion we made. From the begining, Little House has made us "relaxed" knowing that they were going to take awesome care of our son. In the years that he has been there, he has been taught so much and shown so much. Stacey and I loved how he would come home so he could show us something that he learned that day. He has made some incredible friends and many memories that he will carry with him. Thank you for preparing Christian for the next adventure in his life. Thank you again "Little House Day Care – Tita, Josephina and Carolina!
I have been a Little House parent for almost 5 years. My children are currently aged 5 (almost 6) and 3. My daughter started when she was 13 months old and my son started two years later around the same age. My daughter is now in Kindergarten at Resurrection School in Rye and my son is at Little House finishing his last year there. He starts a 4's program in PreK at Resurrection next year. My 5 year old daughter has gone to Little House on several school vacation days and she asks to spend the day there whenever possible. Both of my children adore Little House, as do my husband and I!
My experience at the daycare was amazing! I started going since I was 16 months old. I am now 12 years old and the daycare made me who I am today. At the daycare, I made friends and play games with them. My friends and I played with cars, animals, blocks, and with the toy foods. Some of the friends I had at the daycare, I'm still friends with today. With my friends, I learned social skills, learn to take turns and to be patient. The daycare had many activities, which I still do today. One of those activities were drawing. The food was amazing! I loved the lentil soup, rice with beans, and the split pea soup. People who work there are great with kids, they show love and appreciation to them.
Little House Daycare has been a truly great experience for our family and we could not be happier. Little house takes an individualized approach to each child's learning and development in a loving, nurturing environment where they are treated like family. Mackenzie loves being at little house daycare and loves all of the activities which have helped her to develop socially and emotionally. I never have to be concerned when Mackenzie is there because Elizabeth and her mother care for her as if she were their own child. The connections and friendships we have formed there thus far will last long after Mackenzie moves on to school.